Do you fancy to know Malaga? Have you been on holiday but haven't moved from your beach chair? Yes, I know that the beaches of Malaga are a great option for holidays with family or friends. La Malagueta, el Palo, Pedregalejo, Huelin, Misericordia, etc., with their "chiringuitos" (beach bars), their "espetos de sardinas" (sardines skewers) -which are one of the most characteristic and delicious things in their gastronomy, together with the "porra" (vegetables cold soup)- and their "Melillero" (ship coming from Melilla) tooking by surprise to the absent-minded bathers, are something irresistible. But Malaga is much more. Malaga is History, and also culture, nature, art and fun. And I can prove it to you.
I would need several posts like this one to tell you all you can see and do in Malaga whether you travel with your family, in a group or alone, but I will try to summarize it in the 15 things you can't stop doing if you really want to get to know this wonderful city:
1. One of the things not to be missed are The Alcazaba Monumental Complex and the Gibralfaro Castle, examples of the Nasrid legacy. If you are going with children, they will surely love it. Nearby, is the Viewpoint of Gibralfaro, a balcony from where you can contemplate a beautiful sunset with the bay of Malaga at your feet.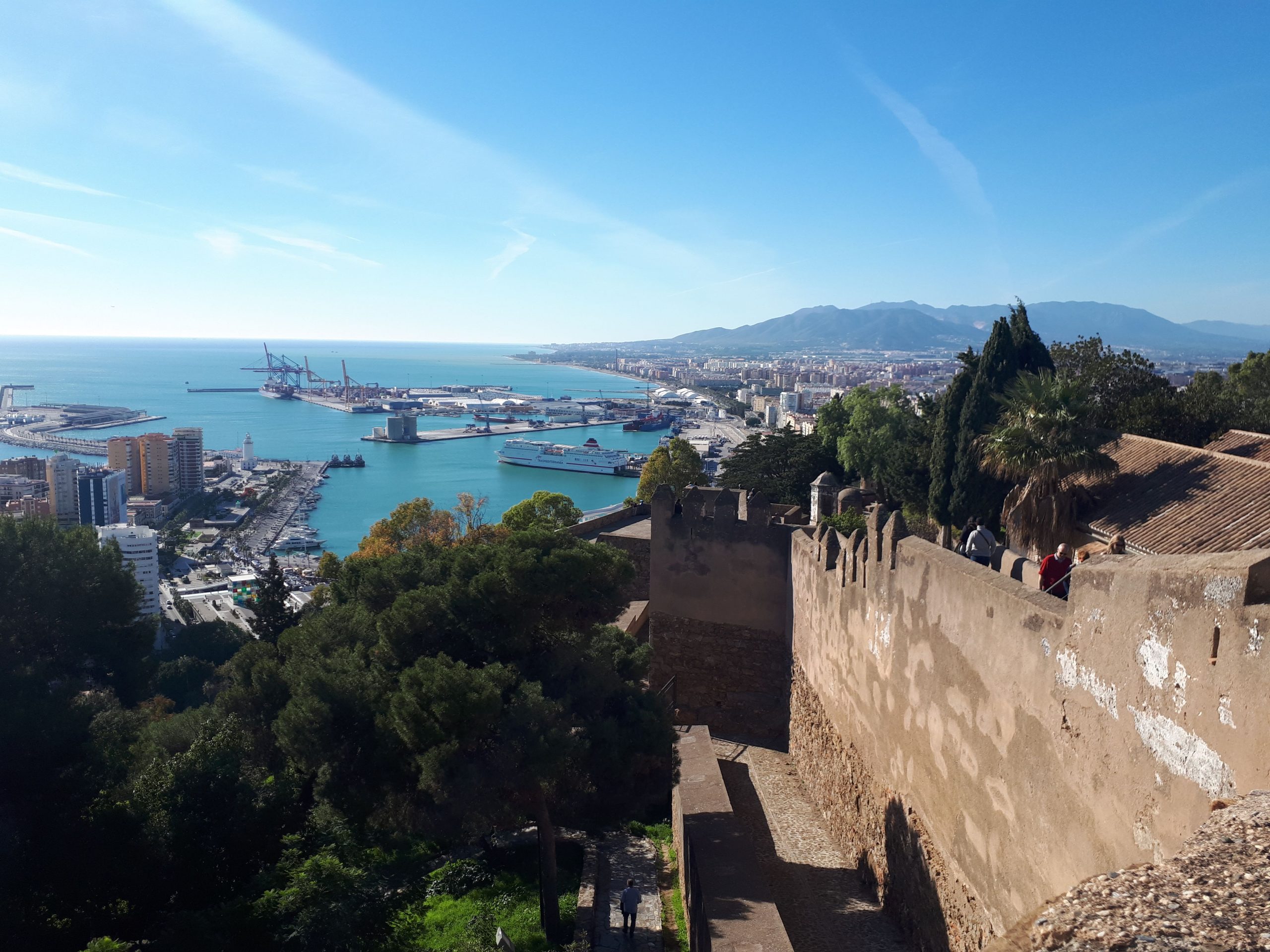 2. Another monumental landmark of Malaga is its Roman Theatre, which, sometimes, hosts classical performances during the summer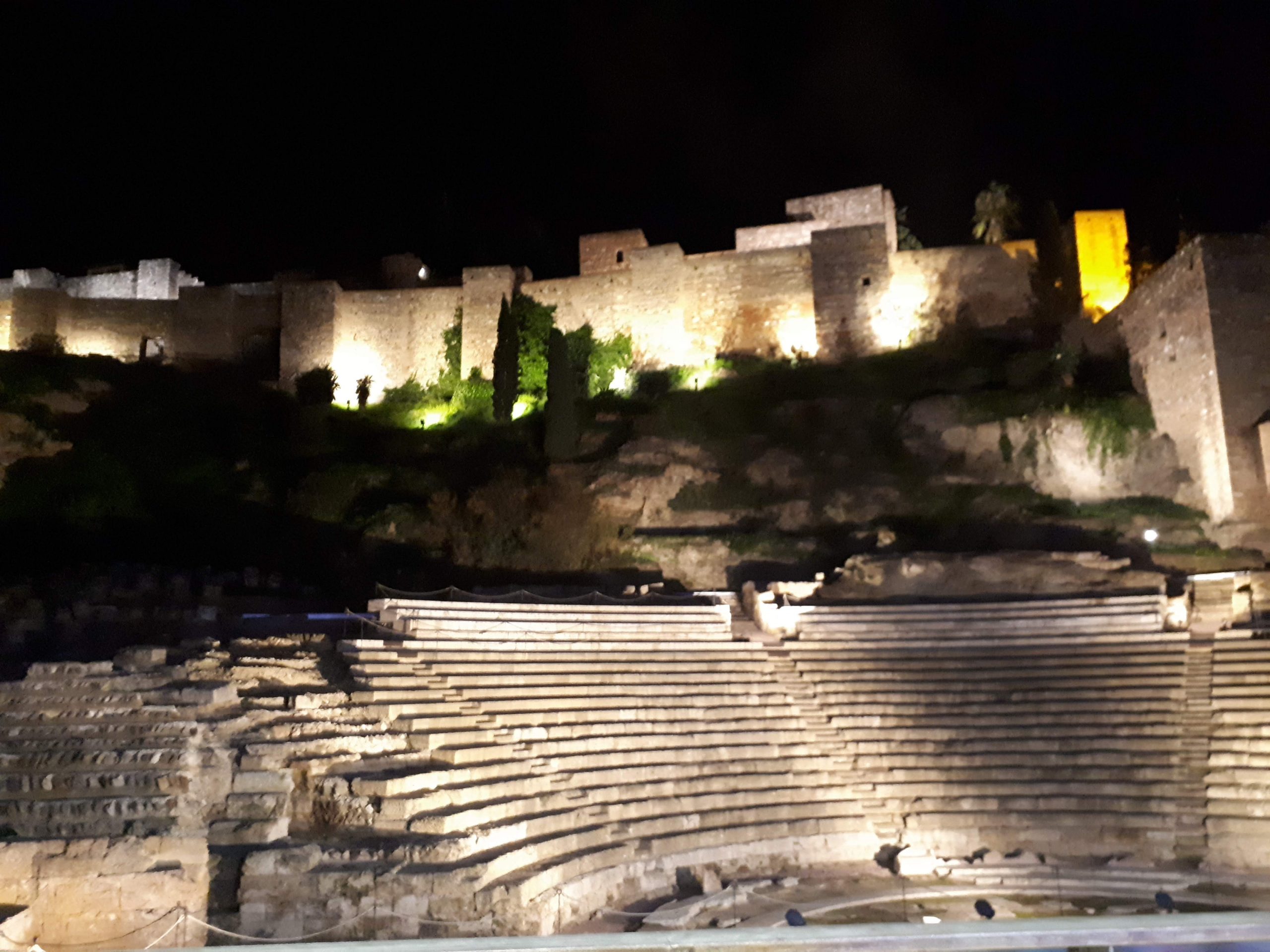 3. Malaga has become a city of extraordinary museum quality: the Picasso Museum and his Birth House, the Russian Museum, the Pompidou Centre, the Carmen Thyssen Museum, the Malaga Museum, known as "La Aduana", are just a few examples. To go with children I recommend the following: the Interactive Music Museum (MIMMA), the Automobile Museum, the Aeronautical Museum, the Alborania Aula del Mar Museum and the Principia Science Centre. Most of these museums organize activities and workshops for children and/or families, especially on weekends.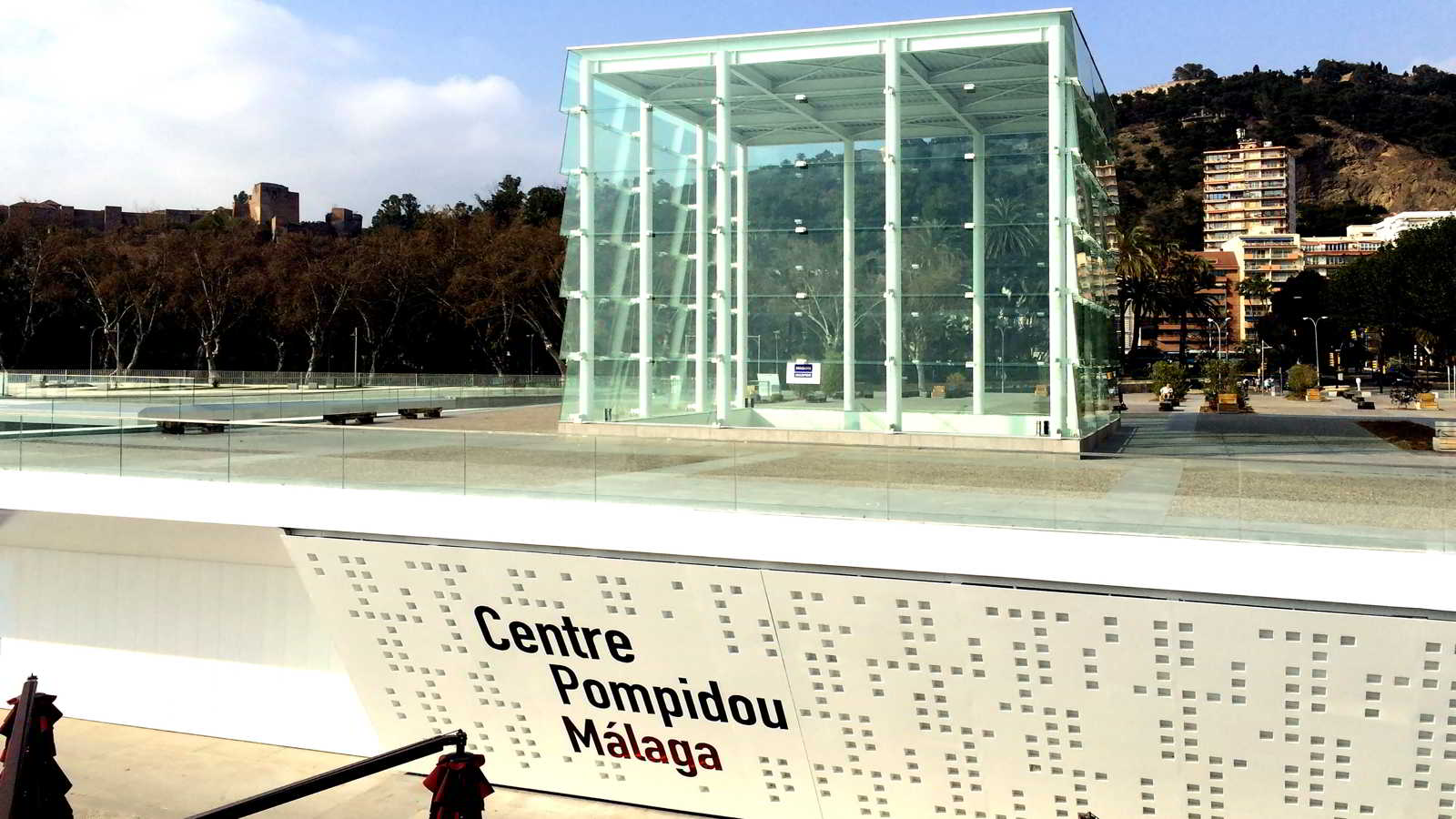 4. Did you know that Malaga Cathedral is called "La Manquita"? You can find out why by visiting this Renaissance-style jewel and climbing to its amazing vaults.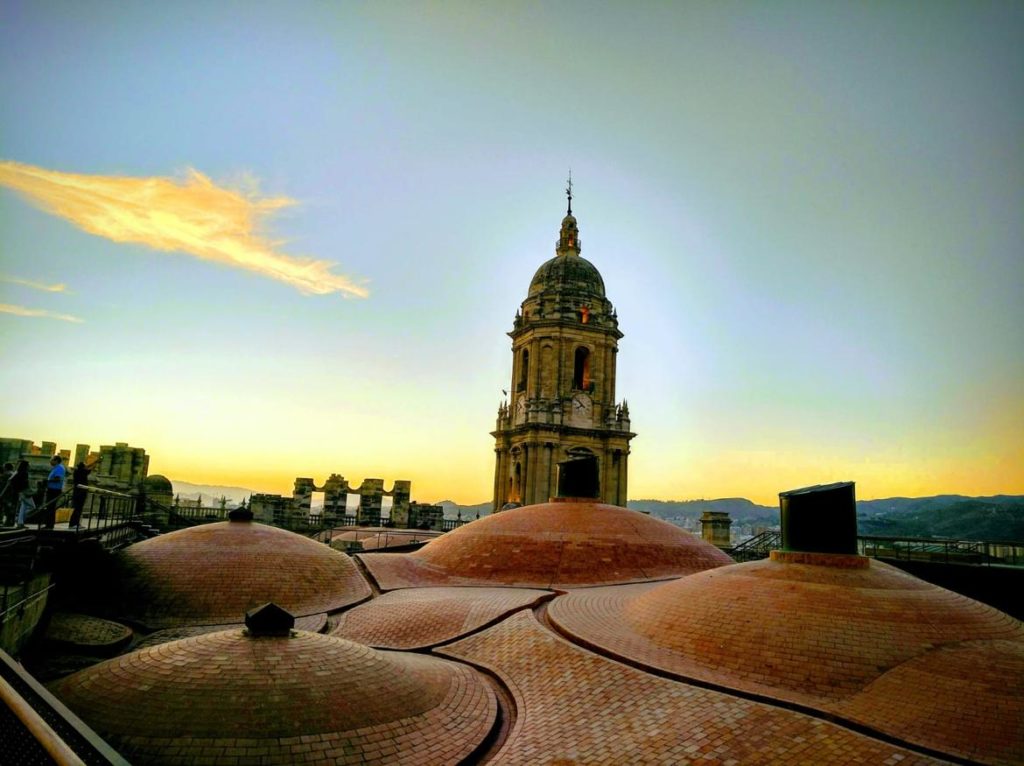 5.Go into La Concepción Botanical Garden and discover all its secret corners. It is essential to have a photo taken at its viewpoint.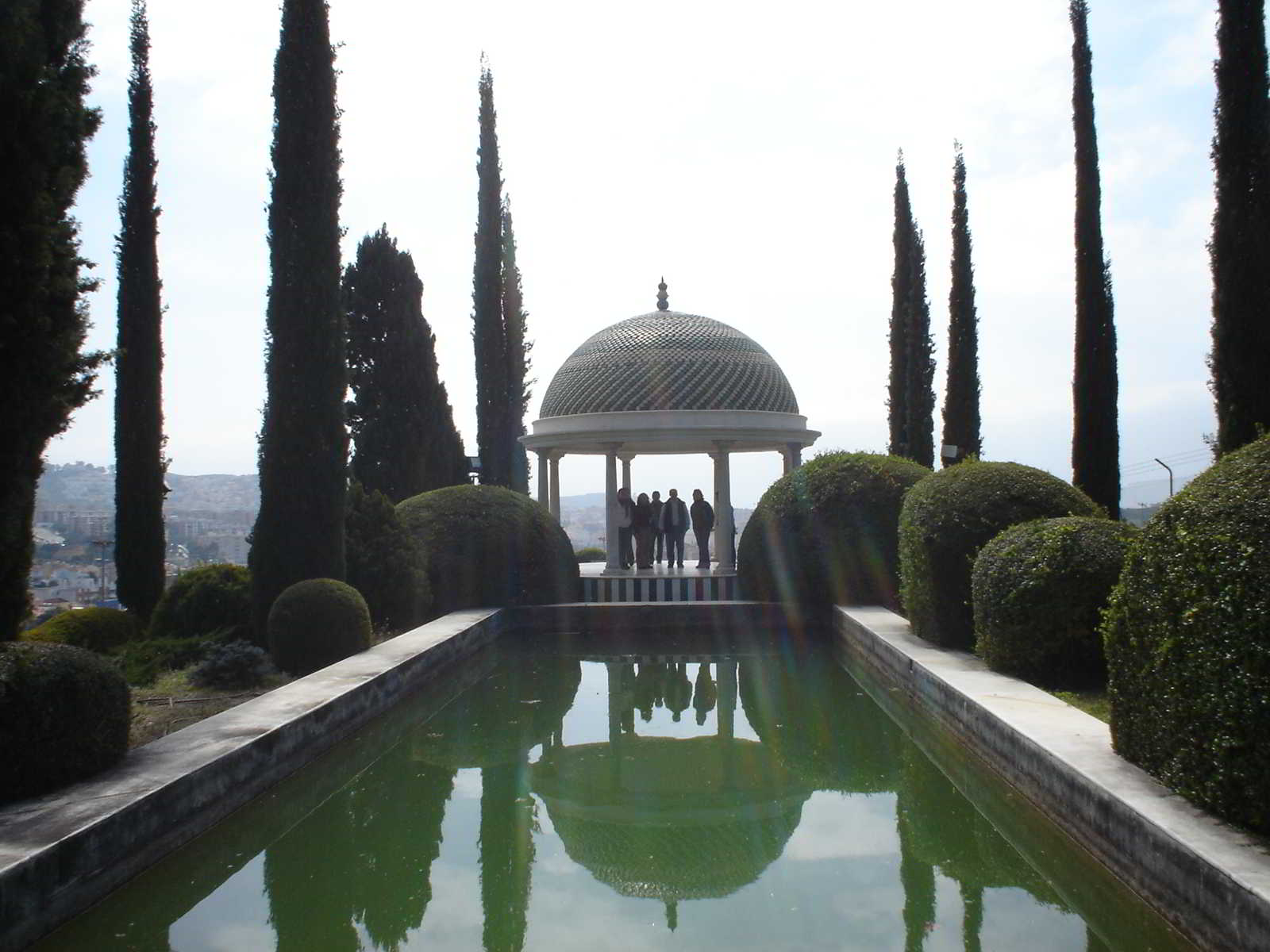 6. If you like curious places with many stories and legends, don't miss the English Cemetery. A curiosity: my great-grandfather is buried there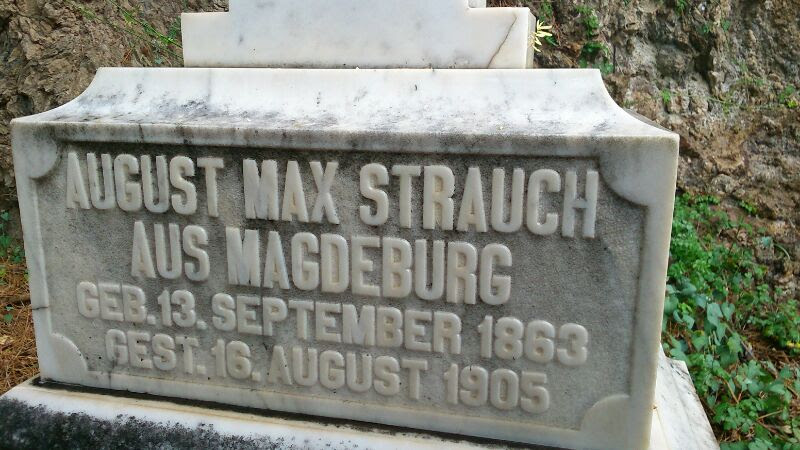 7. Malaga's Holy Week has nothing to envy of any other in Andalusia. If you go with children, on "Domingo de Ramos" (Palm Sunday) you have to see the procession of La Pollinica.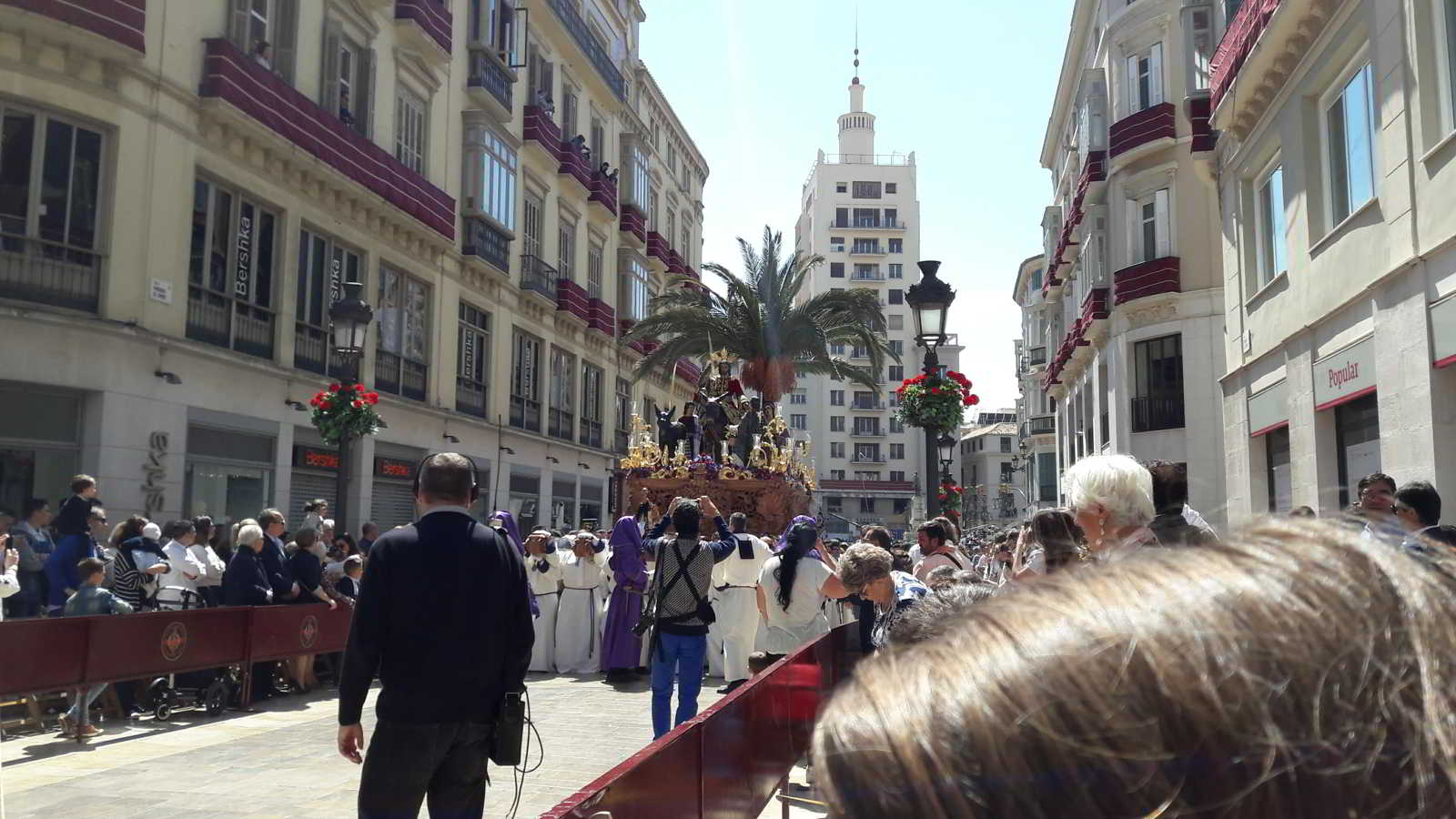 8. Climb the Malaga Ferris wheel and enjoy the breathtaking views.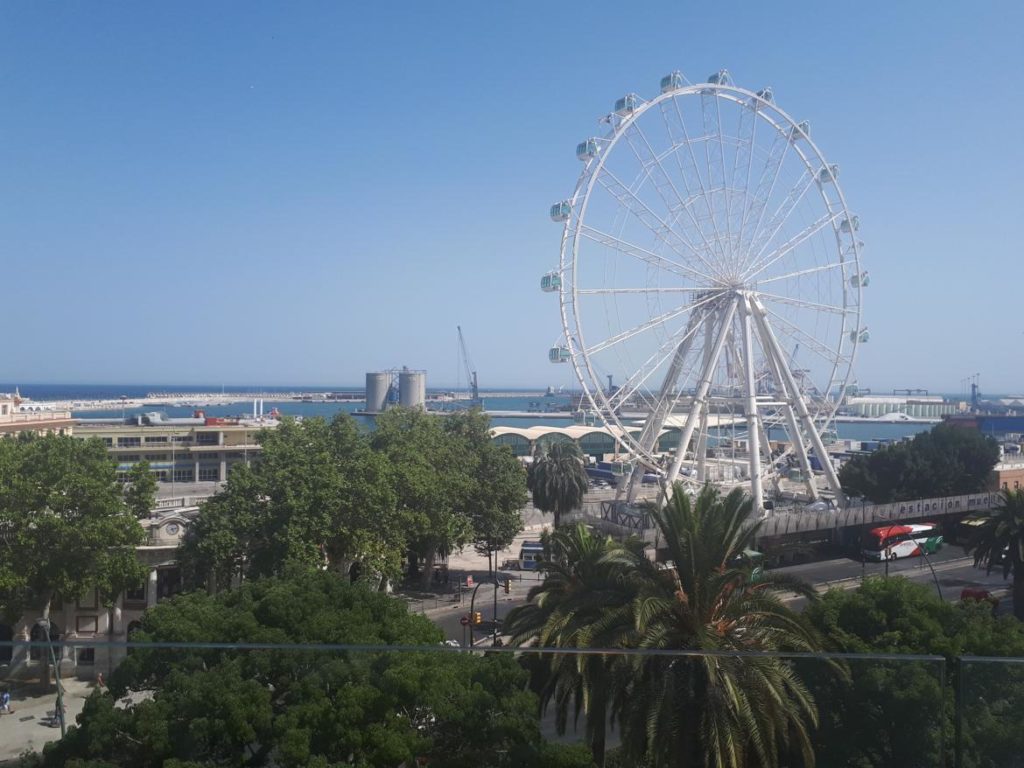 9. Take a walk along the Muelle Uno and have lunch or dinner in one of its many restaurants with views to the harbour and the lighthouse. Really beautiful.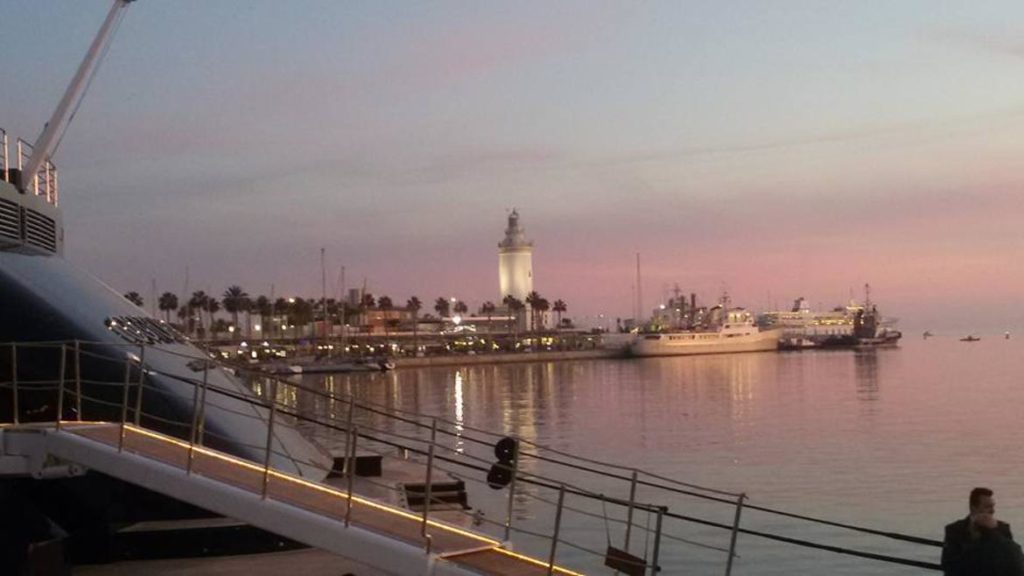 10. Experience the Malaga Fair. If you come as a family, I recommend you to go during the day and enjoy the equestrian shows and their stands, almost all of them with free entrance. Some of them organize children's activities.
11. Walk along the red carpet of Larios street during the Malaga Film Festival. You will feel like celebrities. Did you know that the prize of the Festival is the replica of a biznaga, a flower made with jasmines and one of the most typical and unique things of Malaga?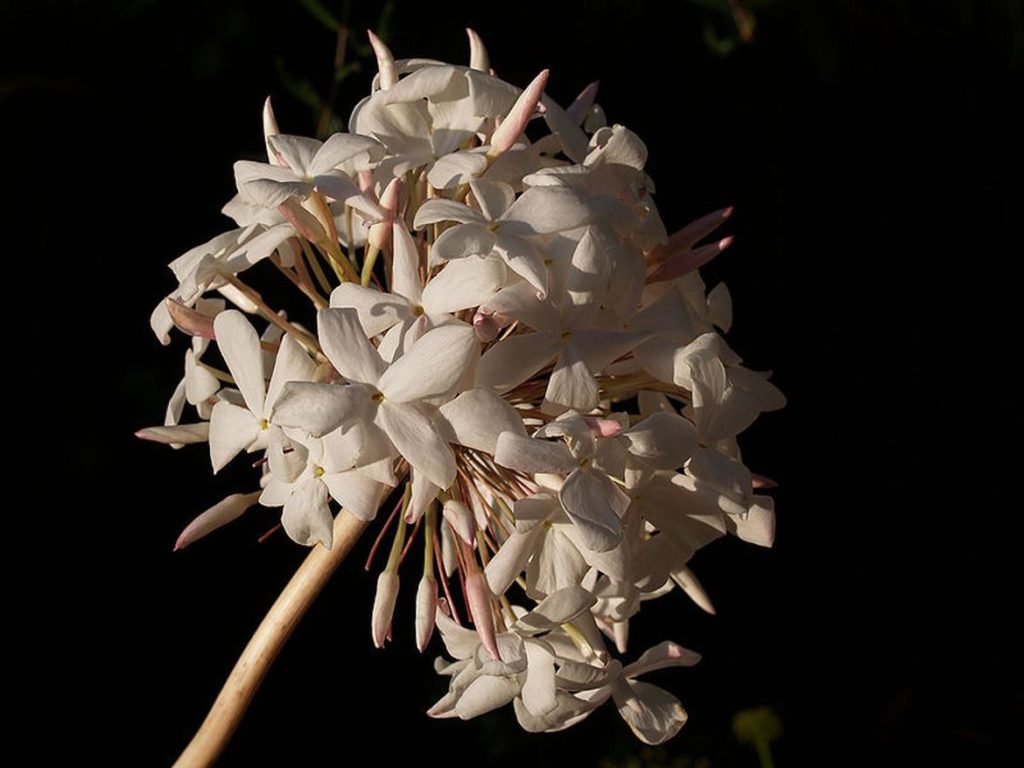 12. Have a drink on one of the many terraces that have become fashionable in the city: the Molina Lario Hotel, the Premium Hostel La Alcazaba, the San Juan Terrace or the Room Mate Valeria, among others.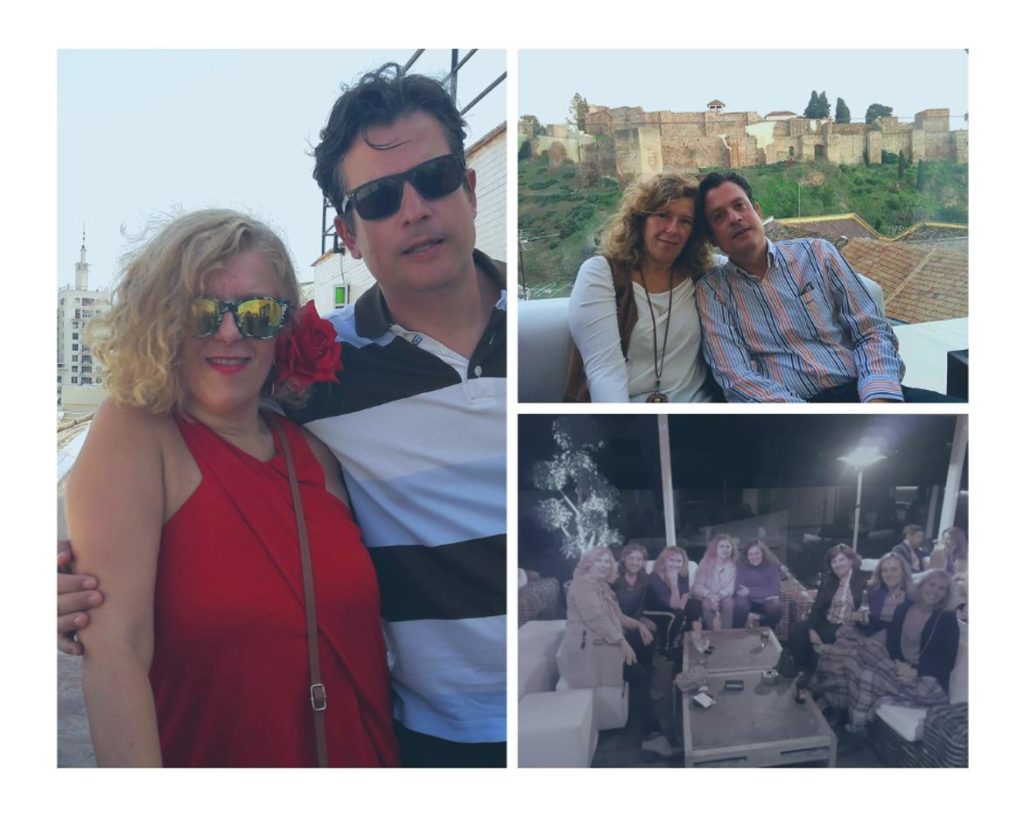 13. Taste the most typical and unique delicacies of Malaga's gastronomy which includes: an excursion to Malaga mountains to eat a "Plato de los Montes" (a dish that includes meat, black pudding, eggs, sausages, fried peppers and fried potatoes) in one of its multiple "ventas" (country restaurants) ; eating a "campero" (a big stuffed sandwith made with local bread); tasting the "porra" (cold and thick soup in the style of the cordovan salmorejo ) and enjoying some espetos (skewer sardines) in one of the abundant beach chiringuitos.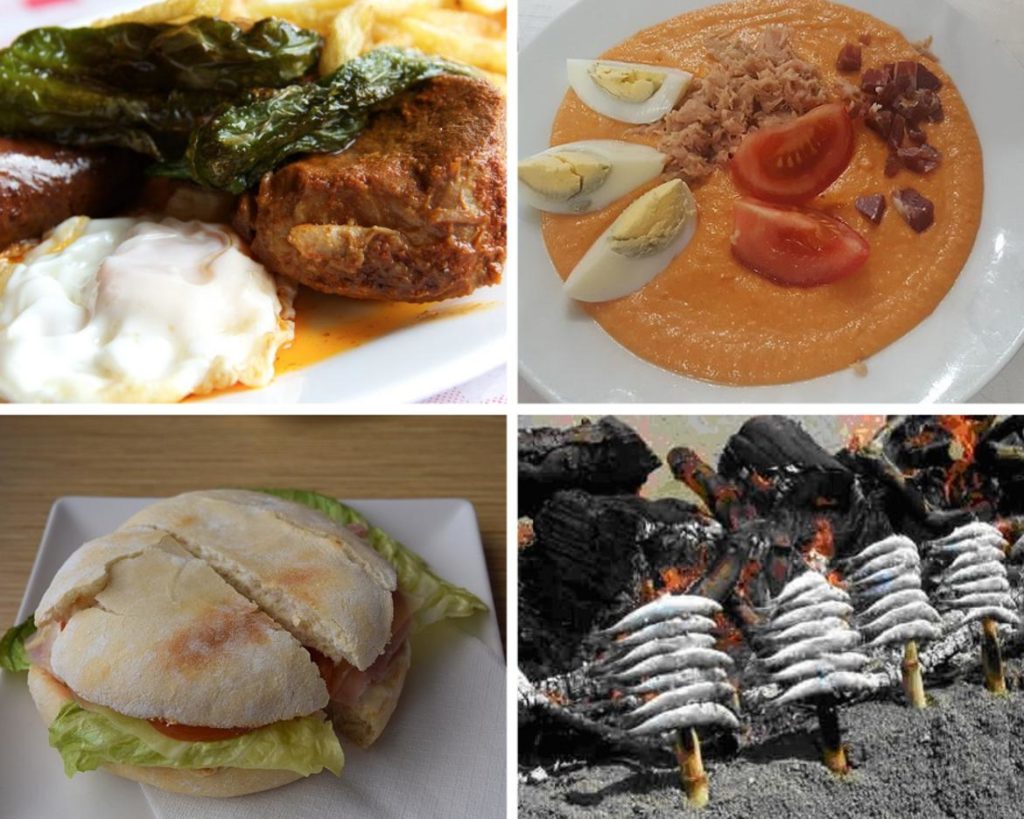 14. Until you visit the Pimpi or learn to order a coffee Malaga style, you will not really know Malaga.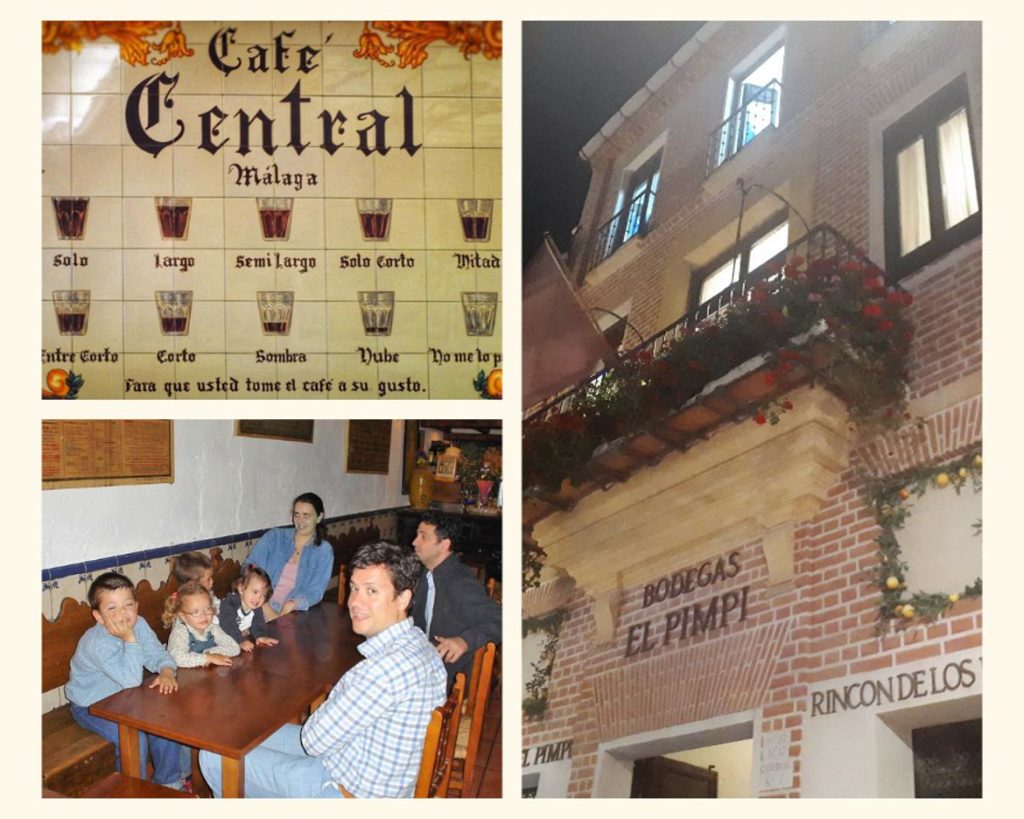 15 Live the Night of San Juan with bonfires on the beach and the burning of the "júas", a kind of rag dolls of the current characters who deserve to be burned on the pyre, and there are more and more who deserve it, so don't see how it is enjoyed!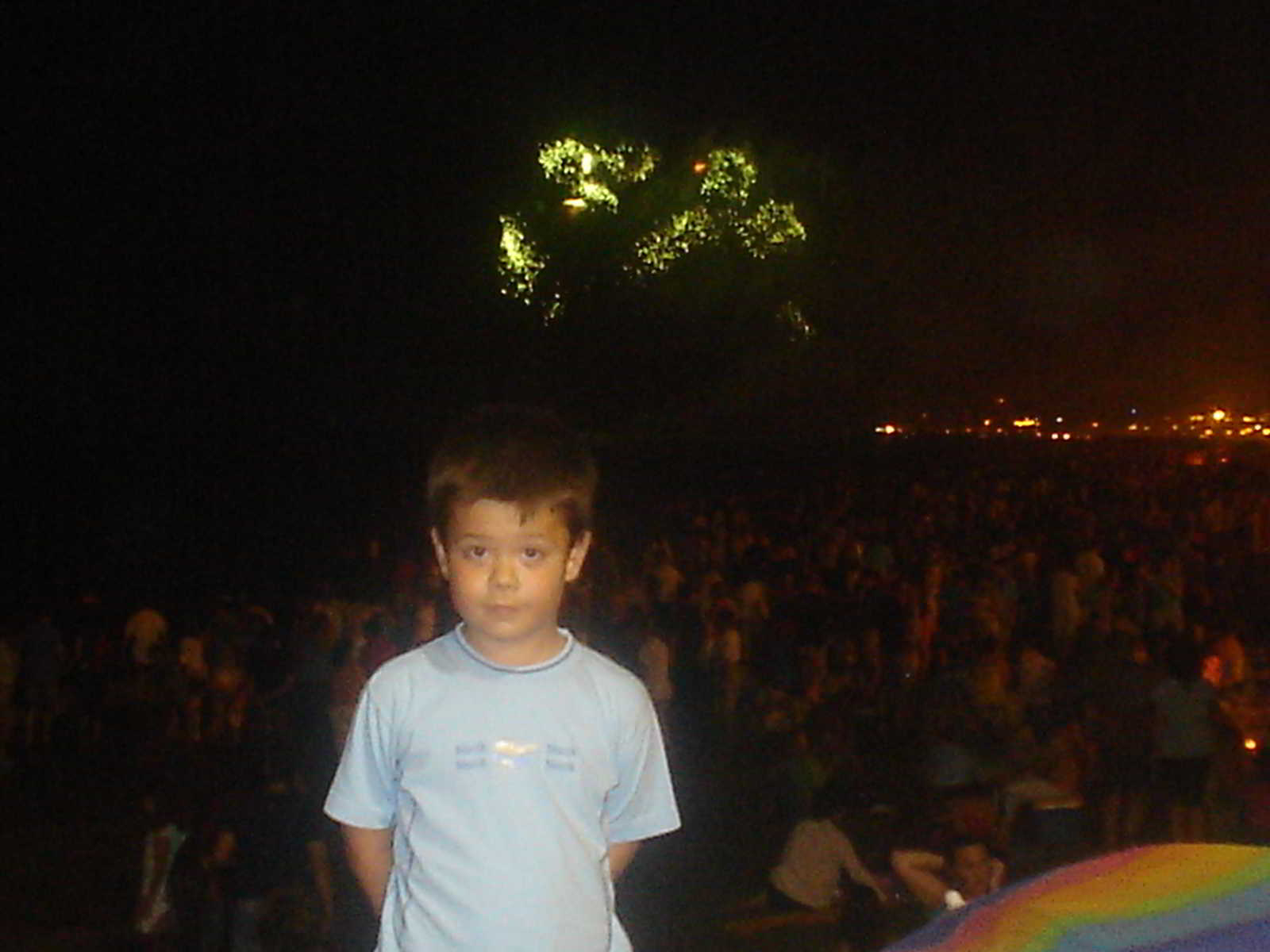 And, there's one last thing you can't miss if you visit Malaga at Christmas, which is the Christmas lighting with its light and sound show, which attracts thousands of tourists every year.
And if you need accommodation in Malaga alltherooms can be a good option.
And in the province of Malaga?
But that's not all. In the province of Malaga there are still many more unique and surprising places waiting for you: incredible routes such as Caminito del Rey, Río Chillar or Pinsapar de Sierra Bermeja; reserves and natural sites such as Laguna de Fuente de Piedra or Torcal de Antequera; archaeological sites such as the Dolmens of Antequera; caves such as Nerja, Ardales or Tesoro; Theme and adventure parks such as Amazonia Marbella, Tivoli or Aqualand, many places to enjoy animals such as Selwo Aventura, Selwo Marina, Crocodiles Park, Lobo Park or Bioparc Fuengirola and beautiful villages such as Ronda, Frigiliana or Comares, among others. But I'll tell you about it in other posts ?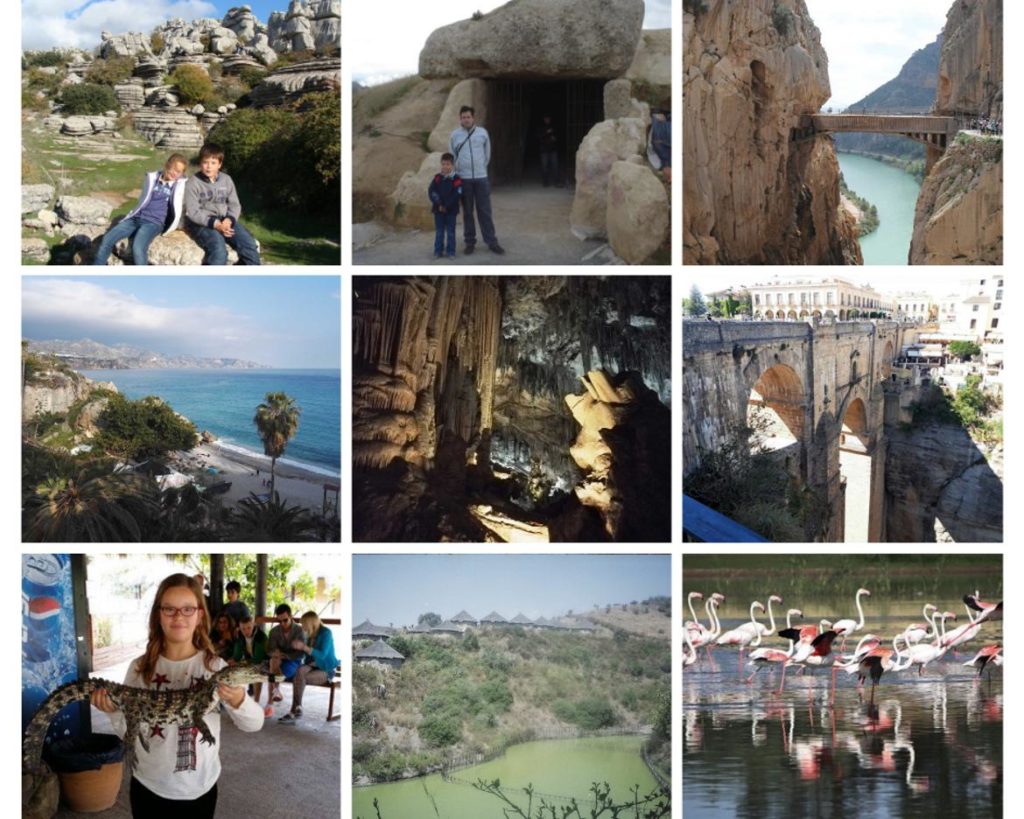 If you want to make the most of your visit, we have a service of qualified tour guides and accompanying guides to make guided tours with or without entrance to monuments and museums. In addition they will tell you details and anecdotes that do not come in the brochures.
Contact us and we will design for you an unforgettable experience.